Day 15 1/2: There's also free ice water.
Day 15 1/2: There's also free ice water.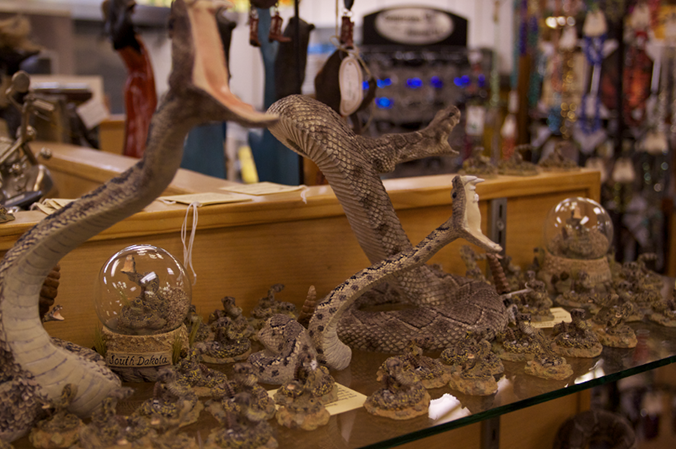 It's difficult to describe (or ya know, understand) the appeal of Wall Drug in Wall, SD. It's like the Paris Hilton of drug stores: famous mostly because it's famous, and because it LOVES LOVES LOVES promoting itself. As I drove into the town of Wall from the south—not even along the Interstate, mind you—there were SEVEN different billboards for it within a quarter-mile on both sides of the road.
The business occupies an entire square city block, and not a small one. There's every possible item of kitschery for sale, and a few impossible ones.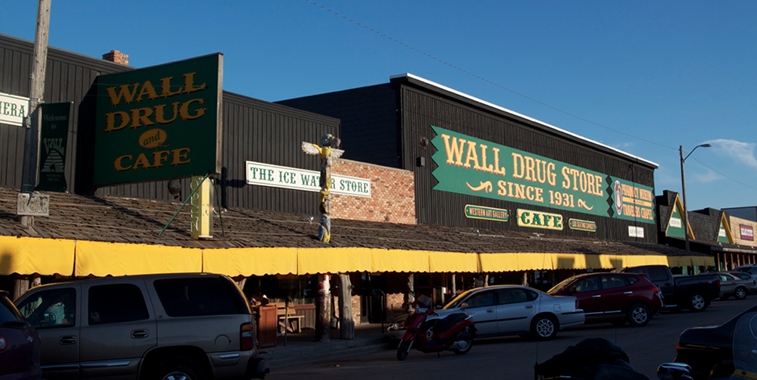 There's a long, long wall of magazine clippings that mention Wall Drug. At one end of the row, animatronic raccoons in pith helmets sing songs while kids pan for gold. At the other end, a giant animatronic T. Rex springs to life every 12 minutes and tries to eat you.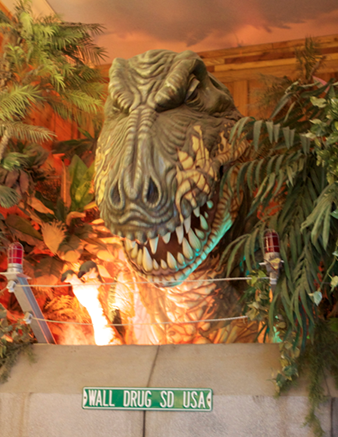 There are toys, games, jams, jellies, hats, t-shirts, postcards, a full-service boot shop, a chapel, a candy shop, and tucked into one corner, an actual drug store.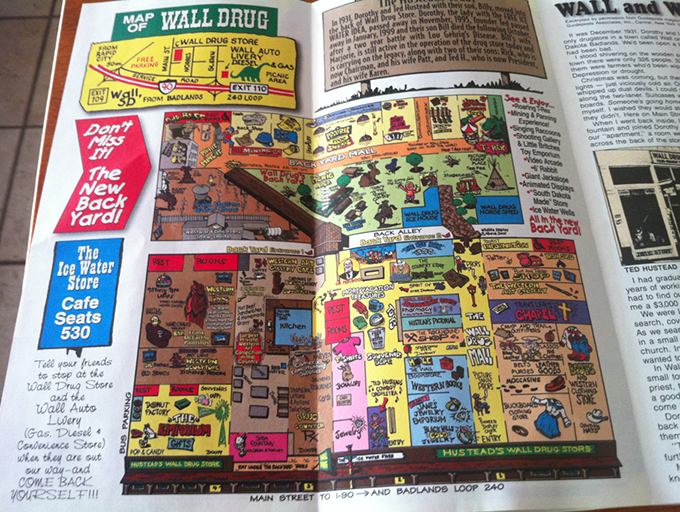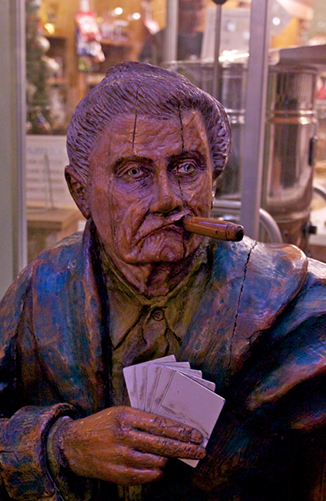 There's also a ten-foot saddled jackalope that you can ride, but no one was around to take my picture. Awwwwwww.
I went to the café, where coffee is only five cents, and ordered a buffalo burger, which I'd been hungering for ever since Yellowstone.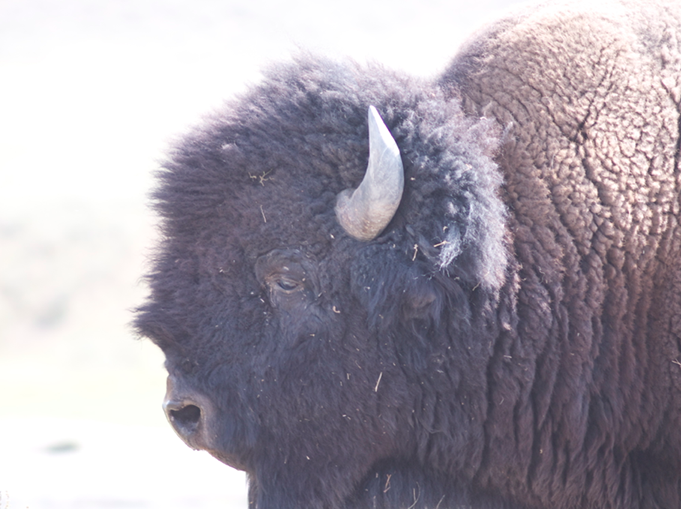 It was alright. The fries were better. I also had a double-dip ice cream cone, CAUSE I CAN.
After football, beer, and blogging at the local bar across the street, I was back into Badlands Nat'l Park to find a camping site. A deer munched grass and looked at me with vague disinterest as I set up the tent. The stars overhead were the best I'd seen by far; I was unlucky enough to have a waxing quarter-moon as I left Austin, so most nights had been washed out by moonlight. Alas, I was way too sleepy to set up a tripod and a camera. So instead you're getting a repost of a picture I took in Big Bend with my sister last year.