Iceland Day 12: Like Baywatch, but the opposite
Iceland Day 12: Like Baywatch, but the opposite
Coming down out of the Westfjords on Sunday afternoon, with sunlight on my face and dust on the road, I'd had a subconscious feeling of being home free. Oh, Iceland was not done with me yet, my friends.
The weather was mild and dry when I left the campsite in Stykkishólmur on Monday morning. I drove west on the Snaefellsness peninsula, taking a detour through Berserkjahraun, a seemingly endless field of lava rocks in weird formations.
It began to snow gently as I continued westward, then right at the turn of the peninsula, the wind picked up. And picked up. And picked up some more.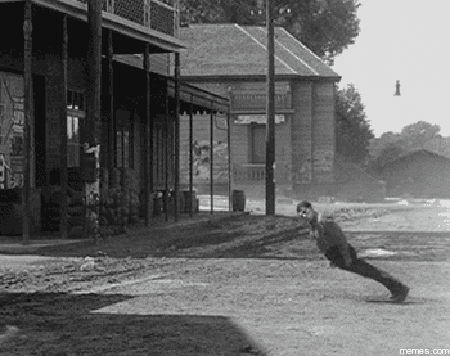 Snow flew sideways as I headed south along the tip of the peninsula. Björk was weaving as much as ever, this time due solely to the incredible wind speed. I found myself in third gear, then second, then first. Even at 20kph I was all over the road. Miraculously, a turn-off area materialized out of the whiteness, and I pulled over to wait it out, along with another van.
Björk was rocking on her axles like a boat at sea. Just for funsies, I tried opening my front door a smidge—it required a SERIOUS amount of effort. If the wind had been blowing in the other direction, I have little doubt it could have taken the door right off its hinges.1
With nothing else to do, I climbed into the back of the camper, typed the first part of this entry, and caught up on my podcasts. There was heat, food, water, power, and even a bottle of Viking Toasted Porter left in the mini-fridge; just about the pleasant-est waiting experience imaginable. But even after 2+ hours, the wind was still hammering away.
At last, bright flashing lights appeared alongside me on the road: an enormous rescue 4×4. A fellow in a bright red parka hopped out and walked up alongside like a typical traffic stop. He told me that the forecast was even worse for later in the day, Björk was at risk of tipping over, and they needed to extract us from that location.
A real live rescue operation!!
More excited than worried, I grabbed my bag and exited Björk on the leeward side2. I then walked around the camper and was SLAPPED in the face by the snow and wind. My hood flew off my head and I staggered back a step. Sweet Christmas. With difficulty, I made it the few steps to the rescue truck and climbed inside.
"Welcome to Iceland!" the driver said cheerfully.
I was joined by the couple from the camper that had pulled up behind me, and we all headed down the road. Even this monster truck was buffeted back and forth. We passed one poor little hatchback that had been blown clear off the road. (Another truck arrived to help.)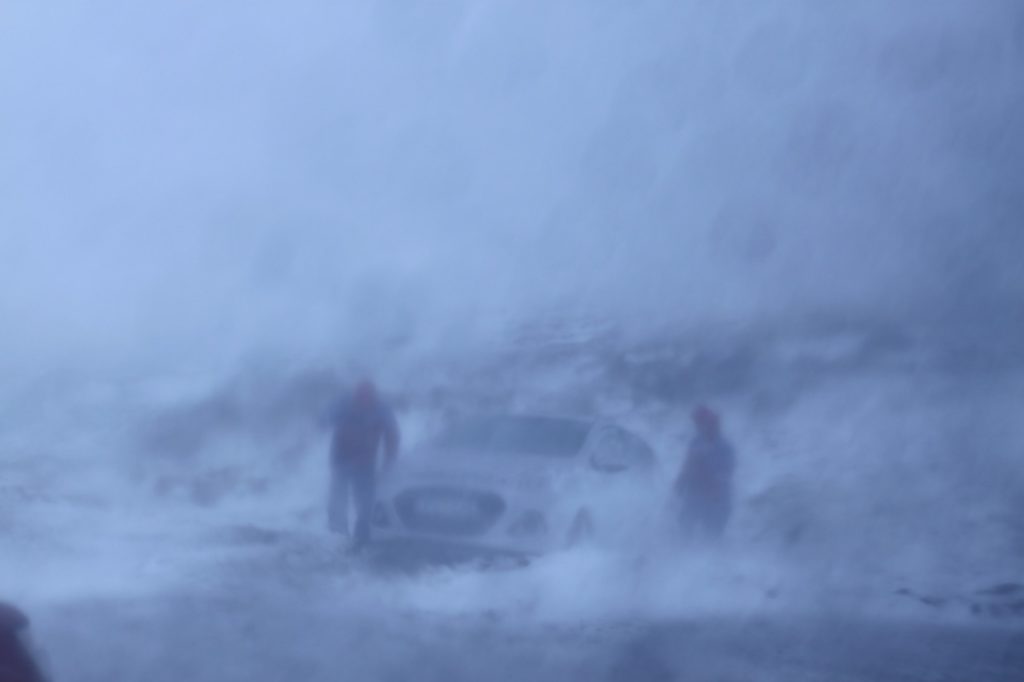 After chatting amongst themselves, the rescue staff seemed to change their minds, and we returned to the campers. I then handed off my keys to one of the guys and sat in the back seat of the 4×4 as we drove down the highway side-by-side, our vehicle acting as a windbreaker for Björk.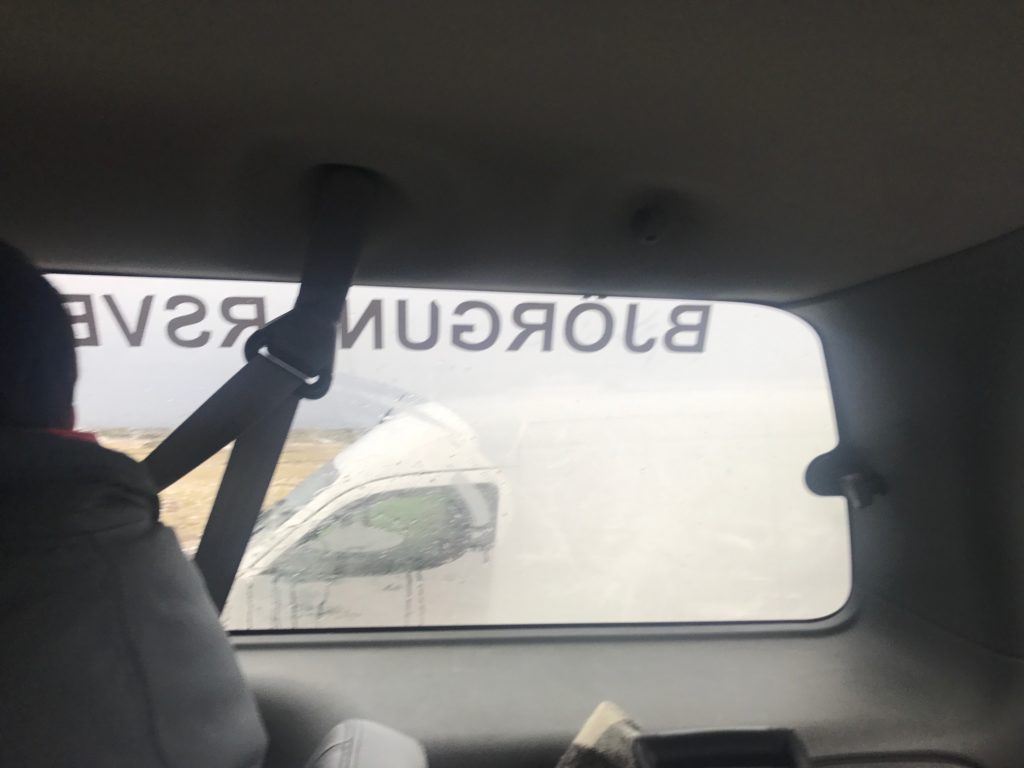 After just a couple of miles we reached a little turn-off area and everybody pulled off. It didn't seem especially less windy, but they seemed to think we were good from here. The Rescuers shook our hands and sent us cautiously on our way.
At their instruction, but also because it was still windy AF, I was forced to skip several stops on the southern edge of the peninsula: the striking rock formations on the beach at Londrangar, the cave tour at Vatnshellir, the scenic ravine at Rauðfeldsgjá. Next time, guys.  :\
Björk struggled mightily against the wind descending onto a broad plain, with mighty snow-covered slopes ascending to the north, and furious white waves pounding the beach to the south. Scenic, but also un-photographable in my current condition. After another two hours I made it off the peninsula and back to the Ring Road, at a town called Borgarnes. I was super-hangry, but I found a nice Bucee's-style mart and got inside for Wi-Fi and a hot dog.
And here I am!
Tomorrow is my final leg to Reykjavik, with a few scenic stops en route, and hopefully less CRAZY FREAKING WIND. Then I return Björk, and I've got 48 hours to chill in town, probably doing as little as possible, before at long last flying home.
If this had happened on my second day in Iceland, it might have put me in an extremely sour mood. Coming near the end, though, it's just one more wild turn.
I'm gonna miss this weird place, y'all.