Iceland Day 5: Catastrophe
After running Björk's built-in space heater for a few minutes Monday morning, I was able to convince myself to wriggle out of my sleeping bag. I shortly discovered my first serious snafu of the entire trip. Despite the switch being on the lowest setting, my little icebox had been acting as a freezer. Two Cokes and one beer had exploded overnight. I must have been sleeping like a rock.
And so, my first productive hour of the day was spent in the back of the camper, meticulously taking every item out of the icebox and washing and drying it like a dish, then mopping Coke-Zero-beer out of the back.
Mischief managed! These things happen, I suppose. On to the pretty stuff.
First, I drove down to the first of several black sand beaches facing the Atlantic Ocean.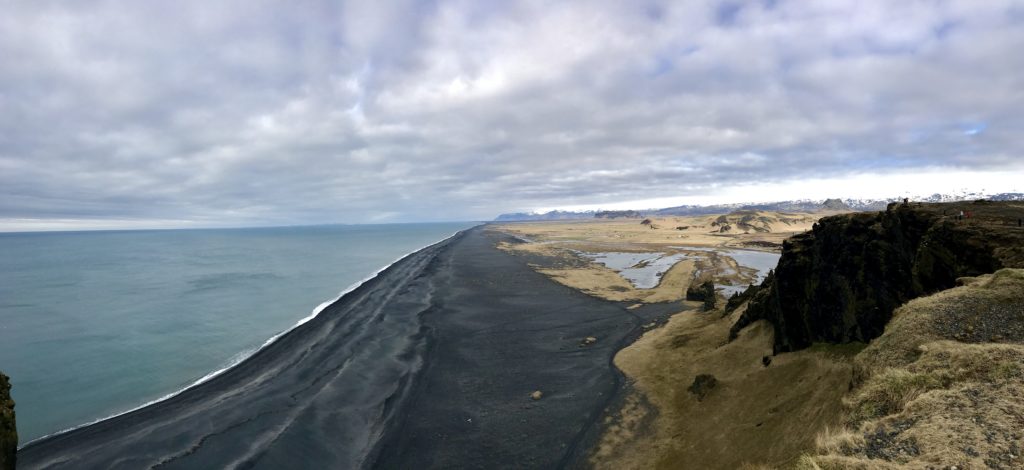 Birds were nesting by the thousands in the cliffs, wheeling for no apparent reason in the air before returning to their nests.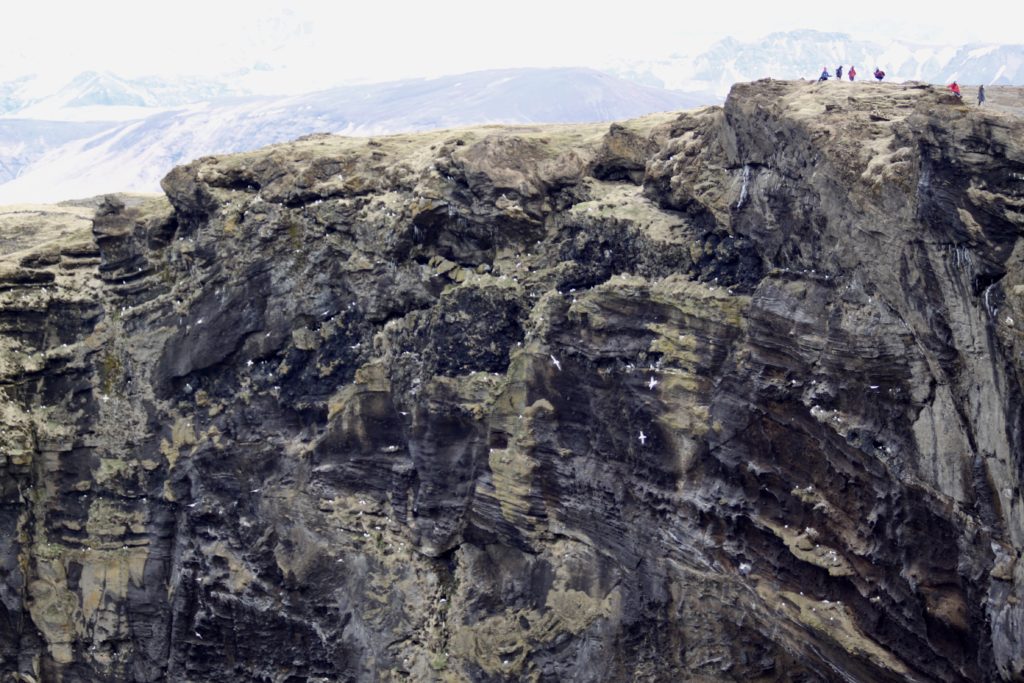 Heading east out of Vik, I drove past fields of bumpy moss, wind-swept grass, and gray moonscapes, always with the mountains to my left and the ocean to my right. There were (of course) plenty of scenic stops along the way.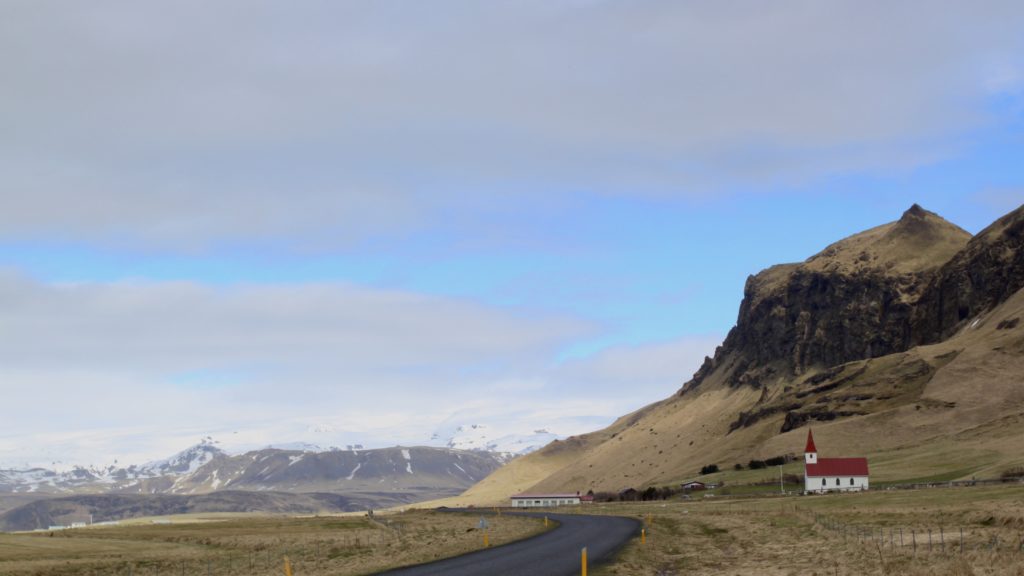 One thing I've failed to mention thus far: the driving conditions in Iceland take some getting used to. First, there are no giant billboards directing you to the major tourist attractions; you've got to catch the tiny directional signs, no bigger than regular street signs, as you zip down the highway at 100kph. Second, the side roads to many of the tourist attractions would, in any other scenario, convince you that you'd taken a wrong turn. "Bumpy" is a kind word for it. Suspension repair has got to be a BOOMING business in this country. Much like yesterday's strange trek to the thermal bath, it's not until you see the collection of tourist vehicles that you're sure you're on the right track.
The major event of the day was a walking tour of the Svínafellsjökull glacier (SVEEN-a-fells-yokel1). I checked in at the mountain guide center and was fitted with a safety harness (juuuuuust in case I slid into a crevasse!) and crampons.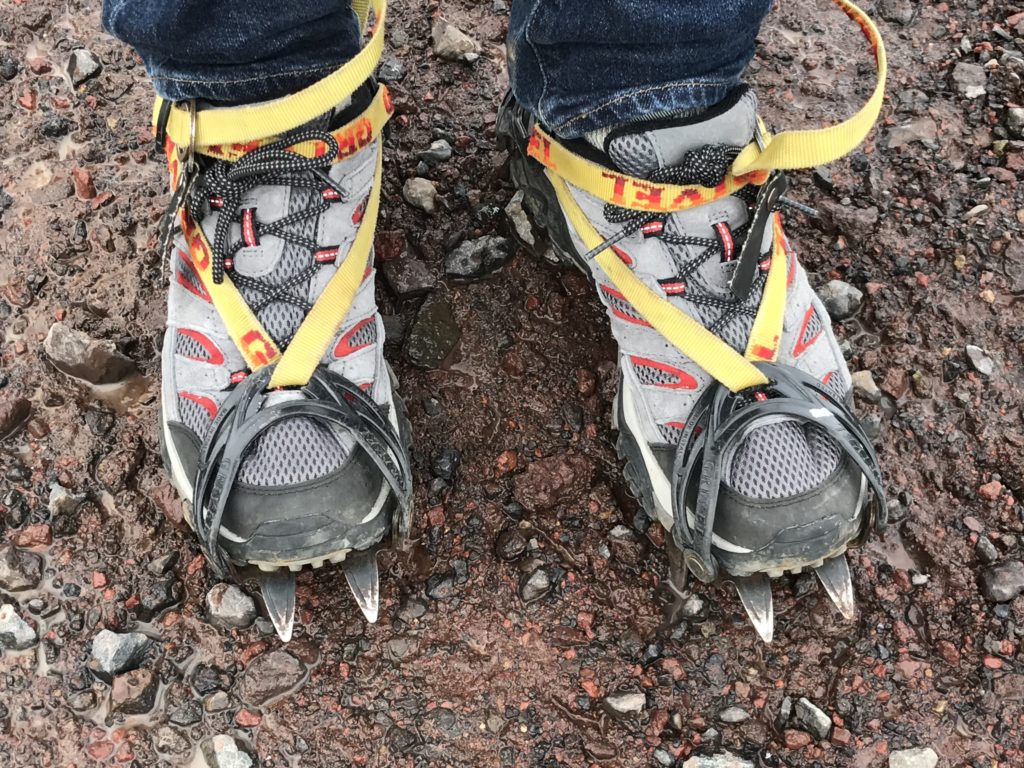 Then myself and 20 other tourists spent a couple of hours criss-crossing a glacier. Yes, it was the one from Interstellar. Yes, it's quite surreal-looking.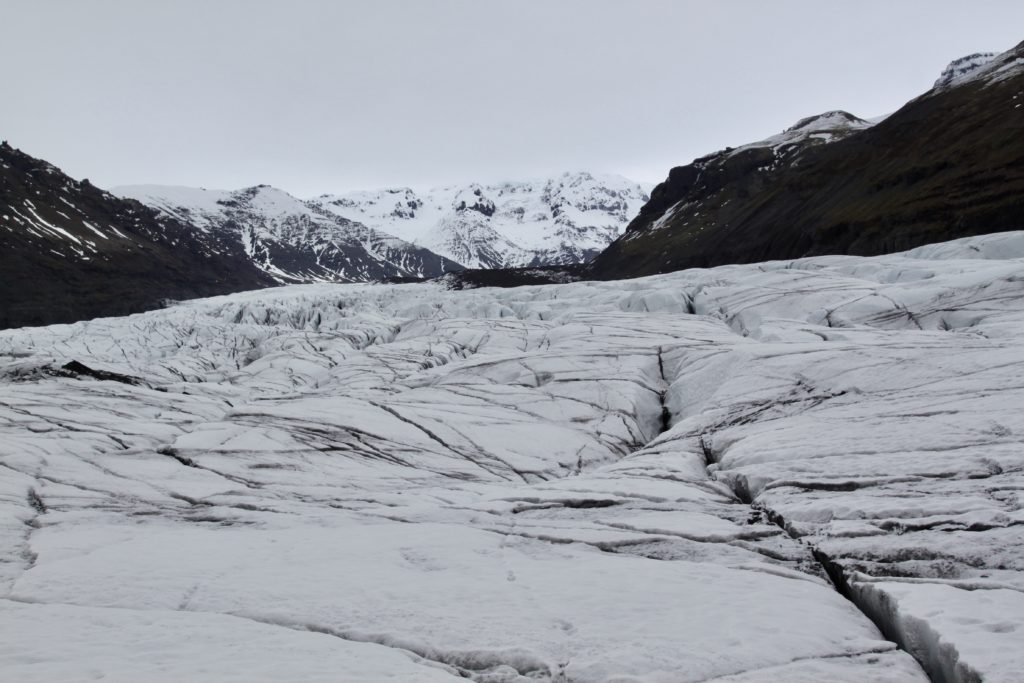 The tour had a funereal feel—our guide pointed out the many places where the glacier had retreated, with lakes growing in its place, and speculated that within five years they'd need boats in order to conduct tours. Glaciers are a dying breed, friends, see em while you can. 🙁
On the way back to the van, it began snowing.
By then it was 6pm and for the first time (but not the last) I had to cut stops from my trip to stay on schedule. Too damn much to see in this country! Sorry I missed you, Svartifoss.2 Instead, I continued east.
At one point I was crossing yet another one-lane bridge (they're ALL one-lane bridges) over yet another glacial river when I happened to notice two strange shapes in the water below. Are… are those…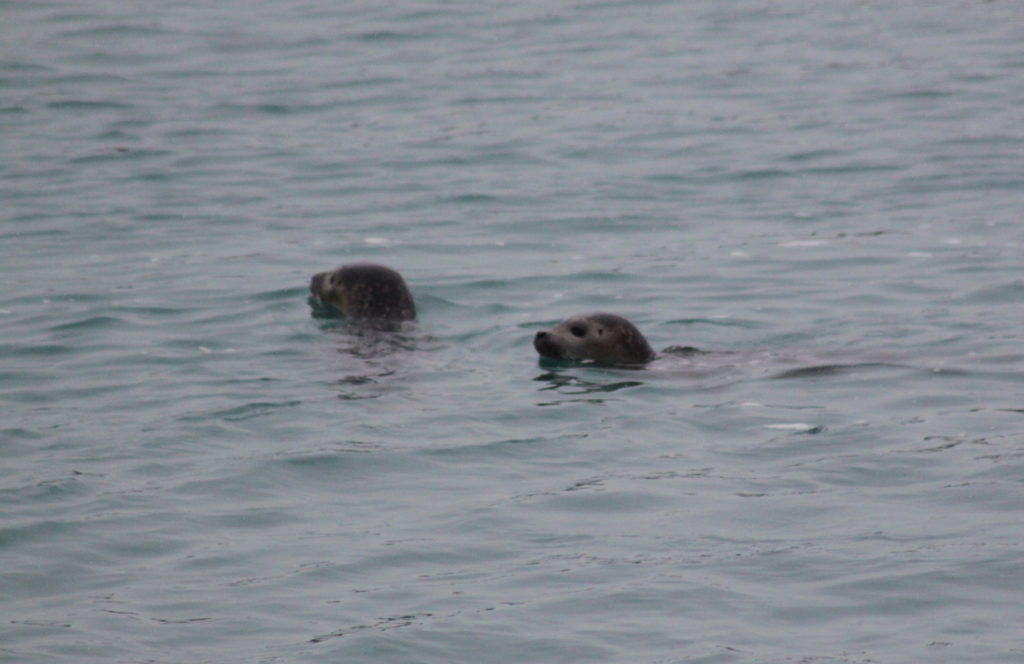 Seals were not on my Top 1,000 list of things I expected to see in Iceland. It was a lucky fluke that I'd even glimpsed them from the bridge. The country continues to throw me strange plot twists.
As I "turned the corner" of Iceland and the Ring Road began leading me north, the snow picked up. Before long I was driving through a winter wonderland, with mountains and glaciers alternating to my left. My enjoyment of the snow turned gradually to worry—I was close enough to my stop for the night (at Höfn, if you're keeping track). But what would the roads be like in the morning? Would tonight be the night that Iceland's weather shamelessly threw my itinerary for a loop like a fork in a garbage disposal?
FIND OUT, ON THE NEXT EPISODE OF HAPPYWAFFLE!
And now: a Justin Bieber music video shot in Iceland. You're welcome.