South Africa 2: Wednesday
South Africa 2: Wednesday
I subjected myself to the second modern-art museum on this trip—the Zeitz, opened only last month—not least because of its startling architecture: it was carved from a grid of 100-foot concrete silos to create hypnotic geometric spaces.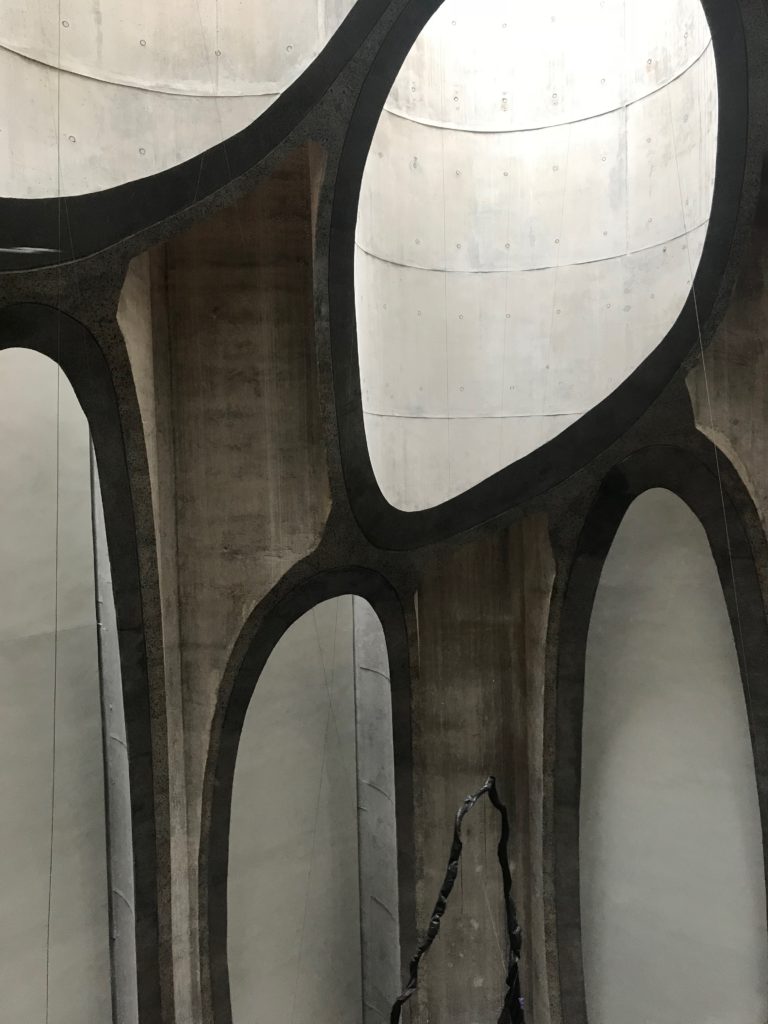 I liked the museum even better than the Tate in London. Maybe the fact that African culture is so unknown to me helped me to appreciate the enigmatic weirdness of its modern art.
Next I walked a couple hundred meters to the famous V&A Waterfront, only to discover that it's a giant shopping mall and tourist trap. And that's all I have to say about that.
After an equally uninteresting wander through downtown—Cape Town's CBD is long on office buildings, short on local dives—I finally stumbled across a pub that served me something called Portuguese Chicken on a sizzling platter. Yummy. Including beer and tip, I spent over $10 on lunch! (I spent $11. This place is cheap.)
The Uber back to my neighborhood1 coincided unfortunately with rush hour, but gave me a chance to examine Cape Town more closely as we crawled eastward out of downtown. Salons, tyre shops, and incongruously posh restaurants; one private bus after another competing with cars and motorbikes and daredevil pedestrians for room on the street, the painted lines on the street merely decorative; a lifetime's worth of carbon monoxide through our open windows.