Day 18: I'm pretty sure there were only 17 days in this trip.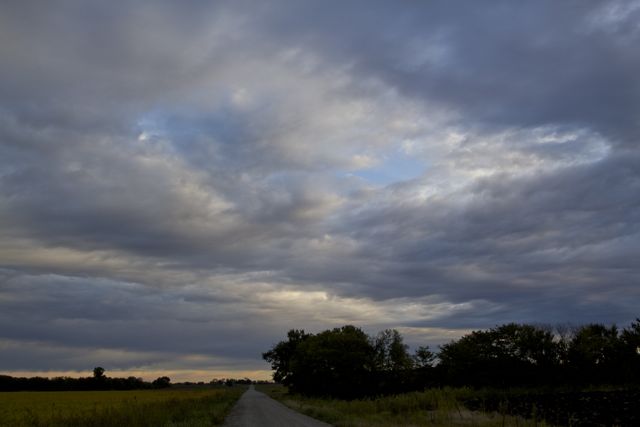 (Author's Note: I got back to civilization, and civilization quickly conspired to keep me from finishing up the trip blog. Fortunately only one blogpost, this one, went unpublished. Here it is! Road trip postscript!)
In my book, only rednecks and UFO abductees are supposed to wake up in cornfields outside Emporia, Kansas. But there I was. I had done that thing where I, ya know, don't brush my teeth the night before. Between the latte, the bacon burger, the truffle fries, the Guinness, and the gummi bears from the night before, my mouth tasted like death in a bad mood.
After remedying that situation, I headed back south on I-35, realizing glumly that this would be my entire road home. (Part of the appeal of taking 183 the whole way down was bypassing I-35 completely.) Before long I was in Wichita, and retracing the route that I'd taken north to get into the wilderness. …