Day 14: Turns out it's pronounced Sah-CAH-gah-wee-uh.
I slept like a baby rock.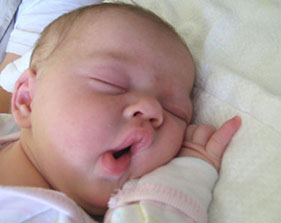 I lazed in bed for an hour after waking, writing blog and churning through pictures while College Gameday played on ESPN. At 9:30 I had an omelet at the breakfast buffet downstairs (included with my room, WOOT) and then embarrassed myself by filling an entire luggage cart with the stuff I'd brought up from the car. It looked like I'd been living there for months. There was even a ROCK on the cart. Just sitting by itself. A rock. Am I a fucking caveman?
Before leaving town I went to the Lewis & Clark museum. See, Great Falls is named after a series of five waterfalls in quick succession on the Missouri River*, which Lewis & Clark were misfortunate enough to run into as they paddled west. So they took 31 days—that's a month—to portage their canoes and all their gear around the falls, across prairie covered in prickly-pear cactus, wearing moccasins. In honor of their miserable freaking time, or something, Great Falls now houses a 5,000-square-foot exhibit that basically tells me to STFU about how difficult my backpacking trip was.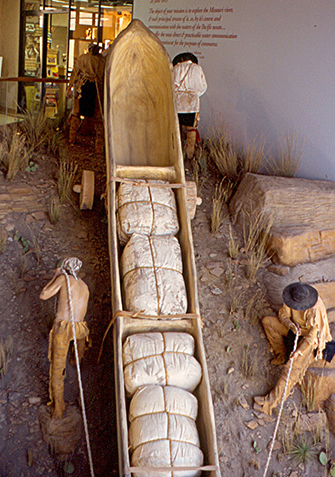 Also, apparently trees just sit on top of the water here.